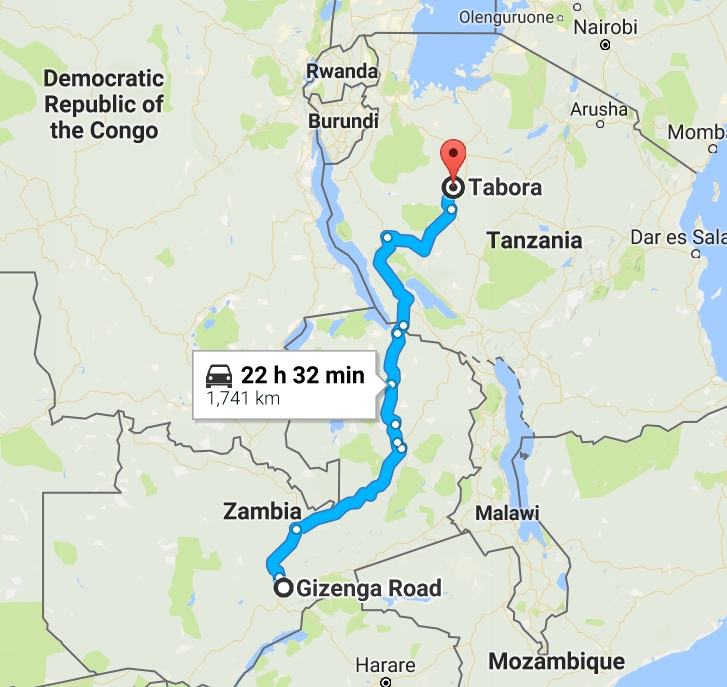 On Saturday, September 17, I will be leaving for Tabora, Tanzania, with Annie and a team of 4-5 others from South City Church of Lusaka, to attend a conference held by the African Inland Church of Tanzania for the Tabora region. I will be joining a team from Open Bible Fellowship of Morrison, Illinois, that will be coming out to teach and to visit another missionary they also support, Scott Bostick and his wife Cassie. We will be teaching the gathered pastors and church leaders Tuesday through Thursday, 20-22 September.
This is a long trip, as you can see from the map, and over a variety of road conditions. I am hoping to take the Land Rover, but it still needs a few things done. Another man is volunteering his truck and I may use it. Please pray for us, for safe travel, for good border crossings, and for great ministry, both with the Tanzanians and with each other.
I hope to update this with some more details before we depart. If you could help with the financing of this trip, please go to the donate page where you can donate to Emmaus Road Ministries through its PayPal facility. Blessings.